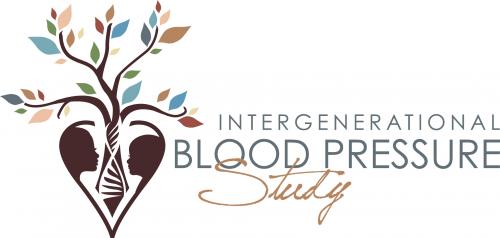 Progress with the Intergenerational Blood Pressure (InterGEN) Study has been excellent over the past year.  We began participant enrollment in April 2015 and to date, we have 186 families participating in the study from all over CT.  We are now conducting all four time points and a total of 59 families have completed the study.  Our retention rate at all time points is above 85%.  We have completed over 450 interviews since beginning study enrollment.  Our team has been busy!  Over the next 6 months, we plan to enroll an additional 64 families for a total of 250 families to participate in the study. 
Several manuscripts have been published over the past year and our two methods papers are now available – one focuses on the genomic data collection and analysis and the other focuses on recruitment and psychological measures.  These articles and more can be found on our Publications page here.  We also published the study's first newsletter in January 2017, which can be found here. 
A total of 15 Head Start centers and early care and education centers in Bridgeport, East Hartford, New Haven, Hartford, Meriden, Middletown, and West Haven are partnering with the InterGEN Study to recruit families.  Clinics in New Haven and WIC office across CT have also become recent recruitment partners of the InterGEN Study.  We are extremely grateful to our community partners and truly appreciate their investment and dedication to our project.  Our success is due to all their enthusiasm and hard work spreading the word about our study!  If you or an agency you know is interested in working with us to recruit families through December 2017, please contact Valen Grandelski at valen.grandelski@yale.edu or 203-737-8298.
Our team has expanded to include student interns, research interns, postdoctoral associates, and others.  We do have an exciting transition to announce.  The InterGEN Study team is extremely proud to share that Comfort Agaba, Research Assistant, has matched to a residency program in internal medicine and will be leaving the InterGEN Study to continue her medical career as a physician in June 2017.  This is of course bittersweet news – we are incredibly sad to see Comfort go, but so excited for her to begin this new chapter.  Comfort has been with InterGEN since November 2014 and has made invaluable contributions to the study over the past 2.5 years, from working with families to ensure they have the best study experience possible to partnering with sites to represent the study in the community.  Comfort's dedication, compassion, and enthusiasm have been huge drivers of our collective success and we cannot thank her enough for all she has given to InterGEN.  While Comfort will be greatly missed, we know that her future patients will be lucky to have her and she will have a far-reaching, positive impact on the field of medicine.  
The InterGEN study owes its progress to all of the fabulous team members and their contributions.  Look out for another exciting announcement, coming soon!  If you are interested in helping out with our project, please email Valen Grandelski at valen.grandelski@yale.edu with your resume and a cover letter.
We are actively recruiting and enrolling participants from our early care and education sites and from events for the community at large.  Check out our Get Involved tab.  We are looking for:
Black/African American mothers and their biological children
Mothers age 21 years and older
Children ages 3-5 years
If you or someone you know is interested in learning more about our study, please contact us at 203-737-3843, 203-737-6610, or 844-288-2344 (toll-free).
The focus of the coming months will be recruitment and data collection.  We are working hard to enroll participants in our study and get people excited about our research.  We are looking forward to reporting back on future developments as our study progresses.  Thank you all for your support of the InterGEN Study.